To straighten your teeth without the need of metal braces!
Invisalign at Infinity Dental Care Winston hills is now available. A large number of people all over the world have been in a situation in which dentists  have told them that they need braces. Therefore most of these people have had painful experiences and it was also something that made them feel ashamed of smiling.
Ever wondered why the Mona Lisa doesn't smile?
There is a joke going around about the reason why Mona Lisa never showed her teeth in her portrait and they say it was because she was afraid to show her teeth because she was embarrassed. Yet the truth is that corrective braces are extremely common, but this doesn't make them any less of a burden for those who wear them.
Invisalign the revolution of braces
Consequently, there is in our time a revolution of the Invisible braces, therefore the good news is that there is a much better way to align your teeth with a set of braces that are going to be practically invisible to the eye. This revolution is called Invisalign and it provides a modern, comfortable and invisible way for you to get your teeth aligned.
How does Invisalign work?
You start with an impression of your teeth done with dental impression trays,then it is sent to Invisalign in order to create a 3D digital model of your teeth. Then they use special software that plans the desired trajectory of the teeth that have alignment problems in order to reach the desired position.
This allows you to view the end result of the completed Invisalign and once you and your dentist are happy with the suggested plan, you will receive a set of fully customized trays to wear that are nearly invisible. These aligners will be worn during different stages of the alignment plan and this is going to allow for a very painless and efficient result.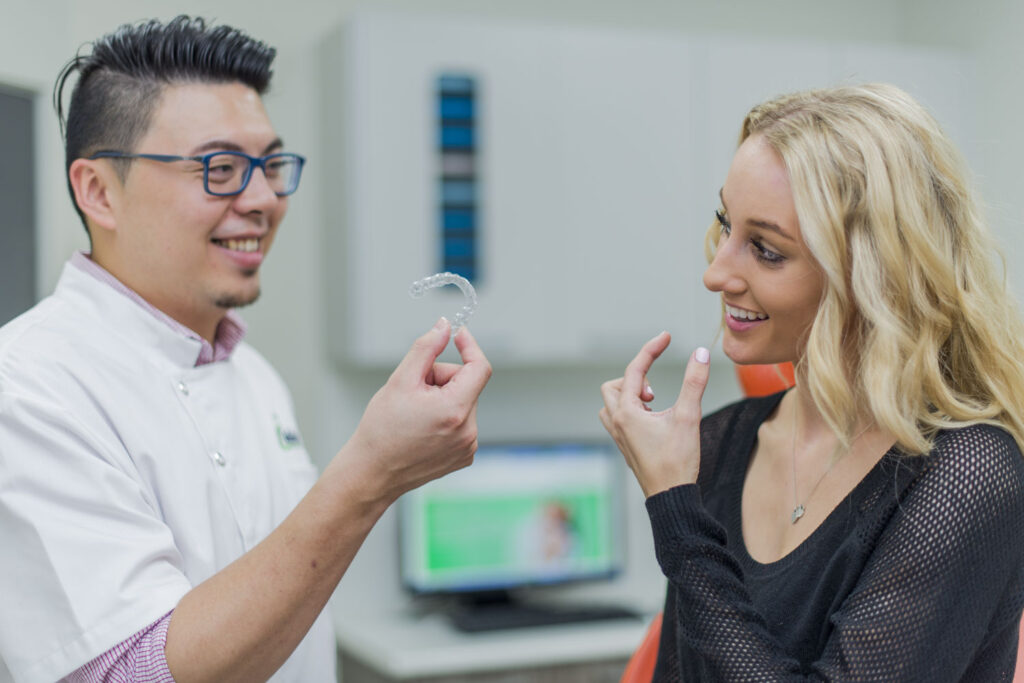 The benefits of Invisalign
One of the best things about Invisalign is that you can remove the aligners when you eat, drink and brush your teeth. Each of the aligners is meant to be used for about 2 weeks and then you move on to the next aligner to continue moving the teeth to the desired location. As a result this is going to allow you to forget about braces and it will be a wonderful option for adults who would feel extremely awkward if they had to wear braces at an older age.
Is Invisalign for you?
In conclusion if you would like your teeth straightened and most of all you want a better, more affordable and more aesthetically pleasing option, you will find that Invisalign is the answer to your problems.
As an adult myself I would prefer to do Invisalign, not just from a dentist's perspective but because I too would prefer not to wear metal braces, if you can have that option then why not I say!
 Invisalign Infinity Dental Care Winston Hills