Meet your Infinity Dental Care Winston Hills team
Meet the Winston Hills Dentists and the Infinity Dental Care Team. They are here to make you feel welcome and relaxed. We're committed to building a trusting relationship with you and take the time to understand your desired outcome regarding your dental health and care. We advise you of all your treatment options and work with you to create a personalised treatment plan so you can achieve a healthy and beautiful smile for life.
At Infinity Dental Care Winston Hills we believe in examining your health in its entirety not just your teeth and gum. We practice non-extraction orthodontics and will only remove teeth when it's absolutely necessary for your long-term oral health.
Dr Jack Yang identifies as an oral physician rather than a dentist. He looks at patients as individuals and focuses on facial beauty, balance, oral health, airway, TMJ, gums and oral cancer screening.
His goal is to have patients as relaxed at Infinity Dental Care Winston Hills as they would be at a day spa.
Dr Jack Yang BSc BDSc (QLD)
Dr Jack Yang is a general dentist who is skilled in all areas of family and cosmetic dentistry. He has a special interest in cosmetic and aesthetic dentistry, crown and bridge treatment, whitening, orthodontics and implants. He also provides specialised treatment for dental sleep medicine, TMJ, head and neck pain.
Dr Jack also completes oral surgery, including implant dentistry, wisdom teeth removal and laser treatment for tongue-tie. Additionally he is highly experienced in both children's and adult orthodontics with the philosophy of 'Extract for the Face, Not for the Space'.
Jack is a compassionate, people-oriented, caring and dynamic dentist who attained his Bachelor of Dental Science from the University of Queensland. He keeps up-to-date with new developments in dental medicine and attends educational seminars nationally and internationally. His commitment to continuous education programs has led to Jack
currently undertaking a 3-year Master of Clinical Orthodontics through City of London University.
Jack enjoys all components of general dentistry with an emphasis on ensuring his patients are as comfortable as possible at all times. He takes pride in ensuring his patients feel at ease and answers any questions they may have.
His holistic approach to integrated patient treatment places special emphasis on minimal intervention dentistry and preventative oral health regimes. Jack also believes a planned and steady approach to all dental treatment is the most beneficial to all his patients.
Looking beyond just the teeth, he also provides facial balance and beauty to complement these smile enhancement treatments through cosmetic injectables, Botulinum Toxin Type-A and dermal fillers.
Away from Infinity Dental Care, Jack loves cooking with his wife, especially Asian cuisine, as well as spending as much times as he can with his baby girl. He speaks fluent English, Mandarin and Taiwanese and has travelled extensively throughout the USA, UK, Asia – Japan, Korea, Hong Kong, Malaysia and Singapore. Jack is also enthusiastic about sports and is a fan on Basketball, Fishing and Tennis.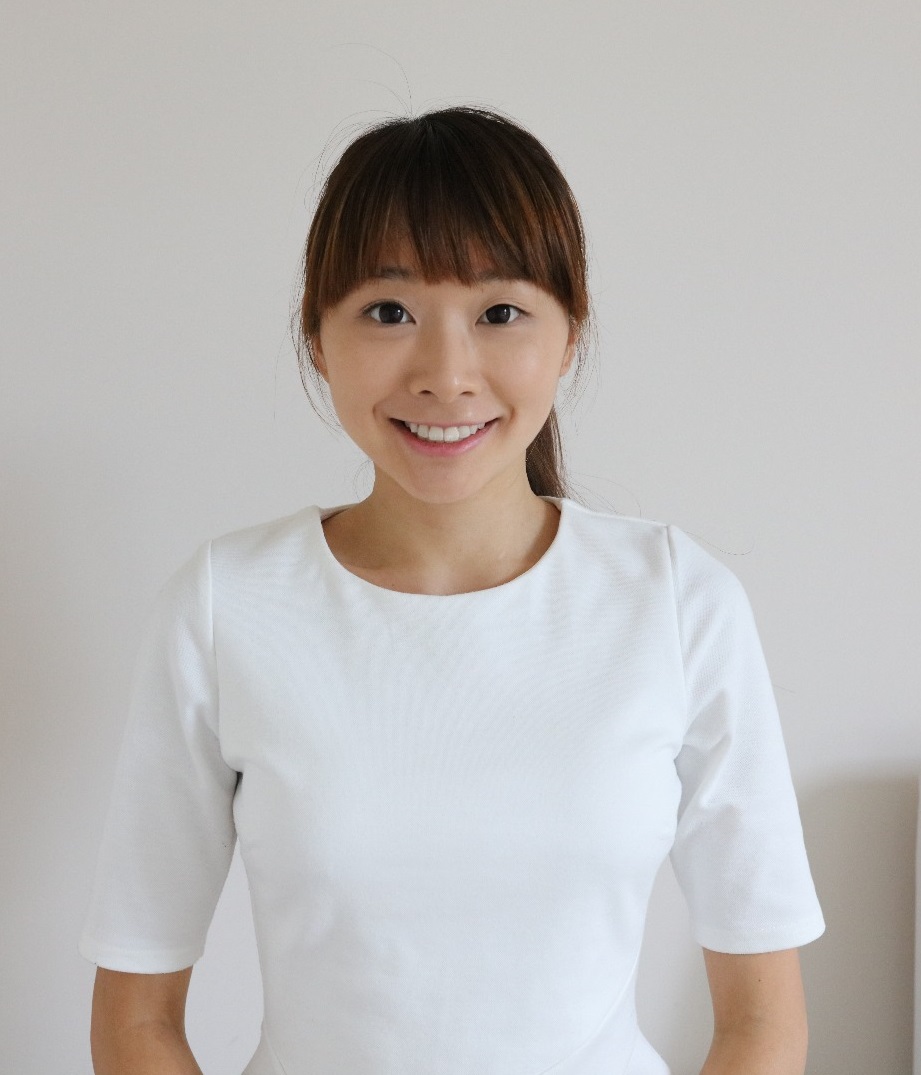 Dr Fiona Lo BDS
Dr Fiona Lo graduated from James Cook University with an Academic Medal. She has worked in Cairns, Townsville, Mount Isa and The Philippines where she gained experience in a broad scope of dental procedures.
Dr Fiona is fluent in English, Cantonese and Mandarin. She can speak Japanese too.
Dr Fiona is proficient in all aspects of general dentistry and has a special interest in paediatric dental care and aesthetic dentistry. She enjoys providing gentle and comfortable dental experience for children and patients with dental anxiety. Her display of genuine care and empathy allow her to work closely with her patients to overcome their fear of dentists and to achieve better oral health.
Her dental philosophy involves fostering trust with her patients and providing holistic patient-focused care. She strives to promote the importance of oral health so that her patients are empowered to make healthy life choices. Dr Fiona is also passionate about promoting oral health beyond the dental clinic. Her voluntary work involves participating in overseas dental outreaches and visiting local schools to teach young children how to look after their teeth.
To expand her knowledge and skills, Dr Fiona is committed to continuous professional education in various fields of dentistry, including dental sleep medicine, implantology, orthodontics and cosmetic dentistry.
Away from dentistry, Dr Fiona enjoys reading, spending time with her Ragdoll kitten and catching up with friends.
Andy Hyeok Kwon Dental Prosthodontist
Andy was born and raised in Seoul, South Korea, where he attended Keymung University and graduated in 1993 with a Bachelor of Arts.
After relocating to Australia, Andy attended NSW TAFE and attained his qualification in Dental Technology in 2004 and in 2010 his Dental Prosthesis qualification.
Andy specialises in dental prosthetics and enjoys the artistic side of his role. He has worked as a dental technician and prosthetist for 15 years and has treated more than 2500 patients with dentures and implant over-dentures.
Andy has also been teaching the dental technology course at TAFE NSW for 5 years greatly enjoying educating students, being a mentor and working with many dentists to share his expansive experience. Andy also received a scholarship from the Australian Dental Prosthetist Association (ADPA) in 2010.
For Andy health means achieving the best quality aesthetics of a denture. It also means that the function and design of a denture is just as important.
Away from work Andy enjoys spending time with his three children, taking time to do some gardening and cooking as well as keeping fit.
Nancy Dental Assistant
Nancy grew up in Sydney and speaks English and Arabic and attended The American High School, Tripoli. She has always been curious about the dental profession and a person's smile believing it's one of the most beautiful things someone can wear. Nancy has a special fascination with Orthodontics and one of her favourite aspects about being a dental nurse and studying dental technology is the amazing transformations some patients go through and the confidence they receive from achieving their perfect smile.
To Nancy, health means being active and keeping your body fit and healthy. She is a regular at the gym and also works there part-time. Regular check-ups and exercise to keep your body fit and healthy is Nancy's priority. This also includes dietary, mentally, personal, and active needs.
She also enjoys weight training and cross fit and cooking is another one of her specialties. Nancy loves different types of food from various cultures and backgrounds and would love to travel the world eating at some of the most exquisite restaurants. Nancy is a volunteer at a children's sports club every Sunday where she gets to run around with children all day and play all different types of sports. She also listens to any concerns
they have as they look up to her as their older sister.
Nancy is also a regular Red Cross blood donor and now has also become involved in the dental community in Winston Hills.One of the things Nancy enjoys most is talking to people from different cultures and learning about where and how they grew up and their cultural habits. She is fascinated by the world and fins it interesting how we are all the same but different in many ways.
Anita Dental Assistant
Anita, also known as Ani, grew up in Kaohsiung/Taiwan and attained a Master of Nutrition and Dietetics from Griffith University in 2009. Anita attended Infinity Dental Care to undergo orthodontic treatment as well as head and neck pain treatment with Dr Jack.
She was particularly impressed with personal approach to his patients and this led to her becoming interested in pursuing a career in dentistry, and has since become a member of the Infinity Dental Care team. Helping patients overcome their dental phobia towards treatment procedures is something Anita is passionate about, as she herself used to be one of those patients.
This gives her a great understanding when talking to apprehensive patients. Professional and personal service together with dedicated patient care is Anita's number one priority. She tries to create a relaxed atmosphere so patients feel safe and comfortable, as if they're coming to visit a friend.
As a qualified dietician promoting dental and overall health to patients is very important to
Anita who is a member of a local gym. She also donates blood at the local Red Cross on a regular basis.
Music, Entertainment, Travel are subjects Anita enjoys talking about and away from Infinity Dental Care she loves nothing more than spending time with her baby daughter.
Brittany Dental Assistant
Brittany, who many people shorten to Brit, grew up in Sydney is a Dental Assistant and is passionate about learning as much as possible about dentistry. She is very interested in Orthodontics, Oral Pathology, Periodontics and Cosmetic Dentistry.
Brittany is fascinated by and has learnt about the biology of teeth and record taking, which allows the Dentist to develop a treatment plan for patients to ensure the best options are available. Each day she comes in contact with new experiences and procedures increasing her knowledge and love for dentistry.
After completing years of dental and orthodontic work, Brittany gained a great curiosity about the dental profession. Not only does she find Dental Nursing extremely interesting and challenging but also rewarding. She enjoys meeting new and wonderful faces each day and building a bond with patients – no two days are the same.
Dental health and wellbeing is absolutely vital. It is important to Brittany that patients understand how to maintain their oral health and the importance it has in regard to their overall health.
For Brittany, it is also important patients feel comfortable and they can put their trust in the dental staff and especially the dentist as well as feeling valued and that their needs are our utmost priority.
Having worked in the UK for 11 months as a nanny, Brittany found a great love for children.She looks after children within the community both paid and as a volunteer. She has formed bonds with many of the families. Brittany loves reading and conversing about travel, hearing stories and experiences of those who have gone on adventures.
Amanda Dental Assistant
Amanda grew up in Kaohsiung City, Taiwan and attended Tajen University. After being referred to Dr Jack by a friend for a check-up and experiencing his professional and gentle approach she joined the Infinity Dental Care team.
Amanda worked in retail for over 12 years and brings her great personal customer service experience to Infinity Dental Care. She is now enjoying her new career in General Dentistry and likes getting to know the patients and providing them with personalised care.
Amanda speaks English and Chinese and has a great affection for dogs and would like to look after pets for others while they are away on holidays. She also enjoys a range of different music and watching comedy movies and TV shows.
Laura Dental Assistant
Laura grew up in Sydney, she previously worked as a pharmacy assistant for many years, this is how Laura discovered her passion for helping others.
Personal experience as an orthodontic patient drove Laura to learn more about dentistry and in 2016 Laura completed her Certificate III in Dental Assisting at NSW TAFE OTEN.
Laura is an important part of the Infinity Dental Care team assisting Dr Jack and Dr Fiona during your dental treatment. Making sure you are comfortable and cared for.
In her spare time, Laura enjoys seeing the sites of Sydney with friends and family, likes being outdoors and meeting new people. Laura loves to travel and wants to see more of Australia and overseas.
Shayla Receptionist
Shayla was born and raised in Sydney and she speaks fluent English and Vietnamese. As a teenager Shayla underwent orthodontic treatment, this led her to develop an interest and later on a career in the in dental industry.
Shayla is a very bubbly and approachable person who likes chatting with patients when they visit. She understands that some patients may be nervous about seeing the dentist, so she tries her best to make them feel welcomed and relaxed when they first arrived at the dental clinic.
Shayla is passionate about health, education and human rights. She started child sponsorship four years ago and takes great joy in writing letters to her sponsored child on a regular basis. Shayla she studied teaching at University of Western Sydney and has worked as a student teacher at several pre-schools.
In her spare time, Shayla enjoys listening to music, keeping fit at the gym and spending time with family.
Winston Hills Dentists
It's important to have regular dental visits to keep your teeth and gums healthy. The team at Infinity Dental Winston Hills can help you keep your teeth for life.
For more information or to book an appointment with Dr Jack or Dr Fiona speak to our team on (02) 9838 9111 or drop into our practice at 180 Caroline Chisholm Drive, Winston Hills NSW 2153 or book online here.